For more information, visit Kelley Blue Book's KBB.com. Kelley Blue Book is a registered trademark of Kelley Blue Book Co., Inc. 
Volkswagen takes the weight off shoppers' shoulders with the three-row Atlas SUV
Atlas, the son of the Titan Iapetus and the Oceanid Asia in Greek mythology, was known as bearing, quite literally, the weight of the world on his shoulders; after a reckless error, the Titan was sentenced to a lifetime of holding up the sky. While he's seen in a variety of lights in different stories and tales, Atlas is iconic in art and culture across the globe.
Volkswagen took the muscular image and legendary story of Atlas and used it to sculpt their newest, largest, most impressive SUV yet--and the first three-row SUV for the brand. Designers further hinted at this backstory with the purpose of the new Atlas: to take the weight of life off the shoulders of drivers juggling busy lives and demanding schedules. And at this, the Atlas excels. It's an ultra-spacious new option for families who need the size of a large SUV, but who aren't ready to settle down into a minivan.
The Atlas is the first of its kind for Volkswagen, and it finally gives the German brand a solid challenger against long-standing three-row crossovers like the Honda Pilot, the Toyota Highlander, the Kia Sorento, and the Hyundai Santa Fe.
A familiar design for VW, super-sized
There's a lot about the new Volkswagen Atlas that will seem familiar: the grille, the rooflines, and the aggressive wheel arches. But, there's just as much about it that will make you pause for a second: a broad, flat face conditioned for strength and durability, a large body and big wheels, and--of course--three rows. Everything that feels familiar, friendly, and fashionable about Volkswagen in seen in the new Atlas... but super-sized.
In classic Volkswagen style, the new Atlas has more trim level options than you can shake a stick at. There are five main groups--Atlas S, Atlas V6 S, Atlas V6 Launch (for the first generation), Atlas V6 SE, and Atlas V6 SEL--that can come packaged with tech, premium, or all-wheel-drive equipment options. A fully-loaded, top-of-the-line Atlas SUV scrapes the $50,000 mark, but that's not particularly surprising for this premium German brand.
The full list of configurations includes: Atlas S, Atlas V6 S, Atlas V6 S with 4MOTION, Atlas V6 Launch Edition (limited), Atlas V6 Launch Edition with 4MOTION (limited), Atlas V6 SE, Atlas V6 SE with 4MOTION, Atlas V6 SE with Technology, Atlas V6 SE with Tech. and 4MOTION, Atlas V6 SEL, Atlas V6 SEL with 4MOTION, and Atlas V6 SEL Premium with 4MOTION.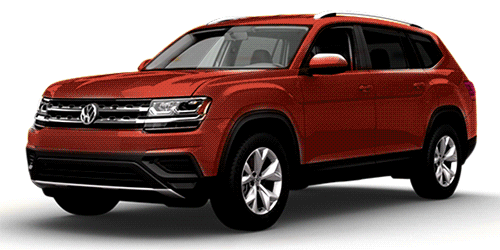 Exterior colors for the new VW Atlas include Reflex Silver Metallic, Pure White, Platinum Grey Metallic, Deep Black Pearl, Tourmaline Blue Metallic, Kurkuma Yellow Metallic, and Fortana Red Metallic.
Family-friendly sizing and seating
One of the highlights of the Volkswagen Atlas, oddly, is its number of cubbies specifically allocated for drinks. There are seventeen cup holders. Yes, you read that right--even if you pack your Atlas full with seven people, everyone could bring two drinks along with them, and you'd still be left with three open cup holders. Though, for busy parents with a whole herd of little ones, it's not all that improbable to occasionally have seventeen different bottles, cups, juice boxes, and coffee mugs kicking around. If that's a legitimate selling point for you, then you'll likely love this. It's the little details that set the Atlas apart, and shows that Volkswagen really put a lot of thought into every row of its newest SUV.
The Atlas comes standard with three rows and seating for seven, in a "2-3-2" configuration to optimize for rear-passenger comfort and space. Unlike minivans, that typically squash three into the tiny rear row, the Atlas gives elbow and leg room for all three middle-row passengers and boasts class-leading 3rd-row legroom so that even angst-riddled teenagers, or your carpooling coworkers, can have some room to breathe.
or parents with multiple young children, the Atlas has been designed to easily and safely accommodate three child seats in the middle row, and middle seats can still slide and tilt forward for access to the third row, so you won't have to worry about uninstalling child seats or climbing over seat backs. If you were to outfit the Atlas to full, maximum child-carrying capacity, you could put in five total car seats for children of varying ages. The plausibility of needing seventeen cup holders seems just a bit more plausible.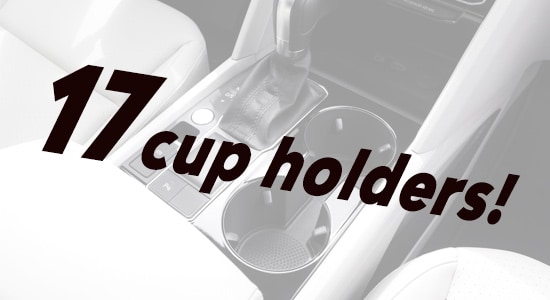 But if you rarely travel with a full group of seven, and would rather emphasize more comfort for fewer passengers, the Volkswagen Atlas can instead be equipped with second-row Captain's Chairs, similar in style to the driver's and front passenger's seats. This does cut maximum seating capacity down to six instead of seven, but is a preferred option of those with older children or a weekday carpool.
For the segment of buyers who will be shopping for a large crossover simply for space, and not for seating, the VW Atlas is good for that, too. With both back rows folded, the Atlas is good for a massive 96.8 cubic feet of cargo space; with just the third-row seat folded, Volkswagen's family crossover gives you 55.5 cu. ft. of space; and even if you do need to keep all three rows upright for the occasional group trip, you still get 20.6 cu. ft. of storage in the back. In testing performed by Car and Driver, that translates to four carry-ons behind the third row, and the equivalent of 38 carry-on luggage boxes behind the first row.
A lot of automakers like to aim for the "one-size-fits-all" claim. But Volkswagen might have actually done it.
A five-star Germanic interior 
The interior of the VW Atlas is very German, and very Volkswagen. From front to back, it's made of solid stuff that feels utilitarian without being cold. While its touchable plastics on the dash and diamond quilted-design cloth seating may not be the most dramatic in the class, Volkswagen has the upper hand in overall styling.
While other three-row family SUVs stretch themselves too far to load up the driver's environment with excessive buttons and toggles, far out of reach, the Atlas keeps everything close, and the infotainment system is easy to use even for those new to the brand. Your controls for audio, connectivity, vehicle information, smartphone features, and more are all located close, and the multi-function steering wheel lets you do a lot of it without even taking your hands away from where they need to be.
It's not all stoic German utilitarianism, though--start adding featured and packages and you can get a heated steering wheel, a memory driver's seat, heated and front and rear seats, and even a new massive panoramic sunroof that stretches from just behind the sun visors back almost to the third-row seats, that can be kept as a solid glass roof, or opened up for a breezy comfort on nice days.
Interior color/upholstery options are premium and smooth for the new Atlas, and include Titan Black Cloth, Titan Black V-Tex Leatherette, Shetland and Black V-Tex Leatherette, Shetland V-Tex Leatherette, Shetland Vienna Leather, Titan Black Vienna Leather, and Golden Oak/Titan Black Vienna Leather.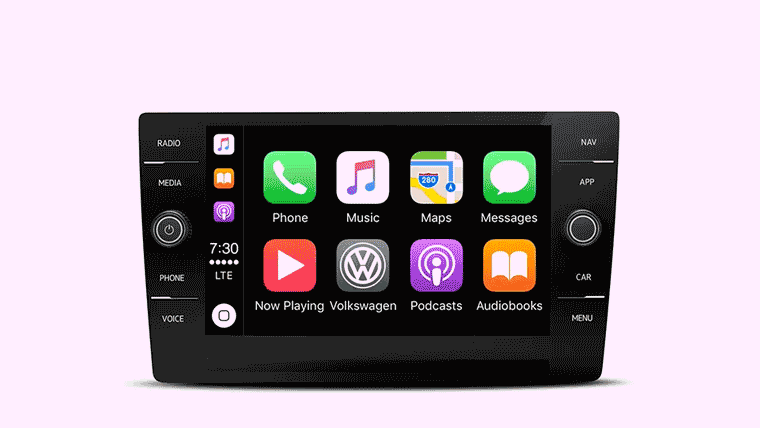 Tech, infotainment, and connecting to the outside world
Even the base Atlas S comes well-equipped to connect to the modern world, with features that are, admittedly, quickly becoming more of necessities than luxuries for today's buyer. Every model in the lineup comes with between one and four USB ports for effortless charging of smartphones and tablets (oh, how the family road trip has changed in the last decade--tablets and in-flight entertainment instead of I Spy and 20 Questions).
For those who can't bear to be without their phones and apps for even the trip to the grocery store, VW incorporates Apple CarPlay and Android Auto into its touchscreen system, under the guise of Volkswagen Car-Net App-Connect. It's a long, fancy name that means that, when you plug your compatible iOS or Android smartphone into the USB port, your phone's apps will pop up.
One of the coolest additions to be found in the new Atlas is probably its Volkswagen Digital Cockpit system, complete with a full-color 12.3" display. This available option is suspiciously similar to Audi's 12.3" Virtual Cockpit, but it definitely adds a luxurious and premium air to the Atlas--and when you're paying upwards of $35-40K for an SUV, you want a bit of premium. It provides basic vehicle information and even displays a map for easy driving on tight streets. Should you need an even more detailed look at the roads, Atlas' Digital Cockpit can give you a Wide Map Navigation View, which can broaden and spread out the digital map located easily in your line of sight, to make picking through tricky city streets easier. The new digital information display can also log and store four different driver profiles, remembering personalization preferences for you, your significant other, and two other frequent drivers. 
Dual performance options to fit your power needs
The Atlas is no slouch when it comes to power, which isn't surprising considering the badge it wears proudly on its grille. Volkswagen isn't exactly known for making dull, under-performing vehicles, after all.
VW's new extra-large family crossover comes standard with a 2.0-liter turbocharged four-cylinder engine making 235 horsepower and 258 pound-feet of torque. To get the full power of the Atlas' turbo, though, you do need to use premium fuel--if you cheap out, you'll get lower performance numbers and possible lower fuel economy, too. It's worth it to upgrade and pay a few more pennies per gallon to get the best ride out of this mammoth. For drivers looking for more power (but, surprisingly, not all that much more power) the Volkswagen ups the ante with an available 3.6-liter V6 making 276 horsepower and 266 pound-feet of torque. When properly-equipped with V6 power, the Atlas is good for a heavy 5,000-lb towing capacity--which is as good as, or better, some small pickup trucks these days.
Both engine options pair to a smooth 8-speed automatic transmission with Tiptronic® and Sport mode for a sleek and easy ride quality, and improved efficiency. 4MOTION® All-Wheel Drive with Active Control is available on six aptly-named trim levels, and is a smart addition for buyers or lessees who live off the beaten path, or who frequently travel in inclement weather year-round.
Safety features to fit your family
Driver and passenger security in the Volkswagen Atlas starts with the design's "Safety Cage", which improves front and rear crumple zones to redistribute the force of a crash away from people in the event of an accident. But that's only if you actually get into an accident.
Because of its expansive range of driver-assistance systems and safety features, the VW Atlas locked down a 5-star overall rating from the National Highway Traffic Safety Administration and an IIHS Top Safety Pick for 2017 in its first year of life. Smart systems like Front Assist, Adaptive Cruise Control, Blind Spot Monitor, Lane Assist, and Light Assist (Automatic High Beam Control) are extra sets of eyes all around you while driving. Overhead View Camera (Area View), Rearview Camera Systems, and Rear Traffic Alert Systems monitor vehicles and pedestrians, not only to keep you safe but to protect others, too.
Add in Park Assist and Park Pilot, Automatic Post-Collision Braking System, and an Intelligent Crash Response System (ICRS), and the Atlas moves into an incredibly competitive position for tempting families who want the safest option for their kids.
Impressive warranty coverage backed by VW
If value is a priority for you when shopping (which, unless you're just throwing money around, it should be), the VW Atlas offers a pretty sweet deal alongside its market-average starting price. Volkswagen covers the new Atlas with a surprising 6-year/72,000-mile bumper-to-bumper limited warranty. And that's not just powertrain coverage--that's the actual, real New Vehicle Limited Warranty offered on every Atlas MY18 and newer.
To compare, the Toyota Highlander and Ford Explorer cap out at just 3 yrs/36K miles, and the Kia Sorento and Hyundai Santa Fe max out at 5 yrs/60K miles for new-vehicle basic warranties. The best part? Volkswagen offers a no-cost transfer to new owners, which means you can bump up the value of your Atlas if you choose to sell it within that 6-year (or 72,000-mile) time, and that you can very likely find a used Atlas that's still covered by its factory-backed warranty.
A smart choice for families--or anyone who needs a lot of interior space
The VW Atlas was undoubtedly designed with families and child caretakers in mind. But with a striking and sexy exterior, a massive and versatile cabin space, and a tech collection loaded with modern features and fun new toys, it's not hard to imagine that the Atlas will be a popular choice with anyone who feels like they're carrying the world on their shoulders, and who just wants something to share the weight.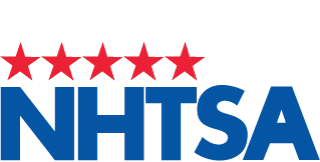 2018 ATLAS RECEIVES NHTSA 5-STAR SAFETY RATING

Like the rest of the Volkswagen lineup, Atlas provides an assortment of both passive and active safety systems. It has been engineered to meet or exceed all current safety regulations and features six airbags (driver, passenger, driver and passenger side, and full-length curtain) as standard along with a number of electronic safety systems. In addition to these safety features, the vehicle has the latest version of Volkswagen's 4Motion® all-wheel-drive system as an available feature to help optimize traction and provide greater stability.
Atlas is the only vehicle in its class to offer the Automatic Post-Collision Braking System, which is standard on all models. This system builds on the premise that a collision is rarely a single, instantaneous action, but rather a series of events that follow the initial impact-the most significant of which can cause additional collisions. The Automatic Post-Collision Braking System addresses this by applying the brakes when a primary collision is detected by the airbag sensors, thus helping reduce residual kinetic energy and, in turn, the chance of additional damage.
Driver assistance systems available on the Atlas include: Forward Collision Warning and Autonomous Emergency Braking with Pedestrian Monitoring (Front Assist), Adaptive Cruise Control (ACC), Blind Spot Monitor with Rear Traffic Alert, Lane Departure Warning (Lane Assist), front and rear Park Distance Control with Maneuver Braking (ParkPilot), Parking Steering Assistant (Park Assist), High Beam Control (Light Assist) and Overhead View Camera (Area View).
Click here to read the full NHTSA Safety Review.