Volkswagen has given us the gifts of the all-new Jetta and bringing the Arteon to the United States. But VW isn't stopping there. At the New York International Auto Show, two SUV-sized announcements were made that have us giddy over here at Larry H. Miller Volkswagen Lakewood. Take a look at the two newbies added to the line-up and let us know which one you're most excited about.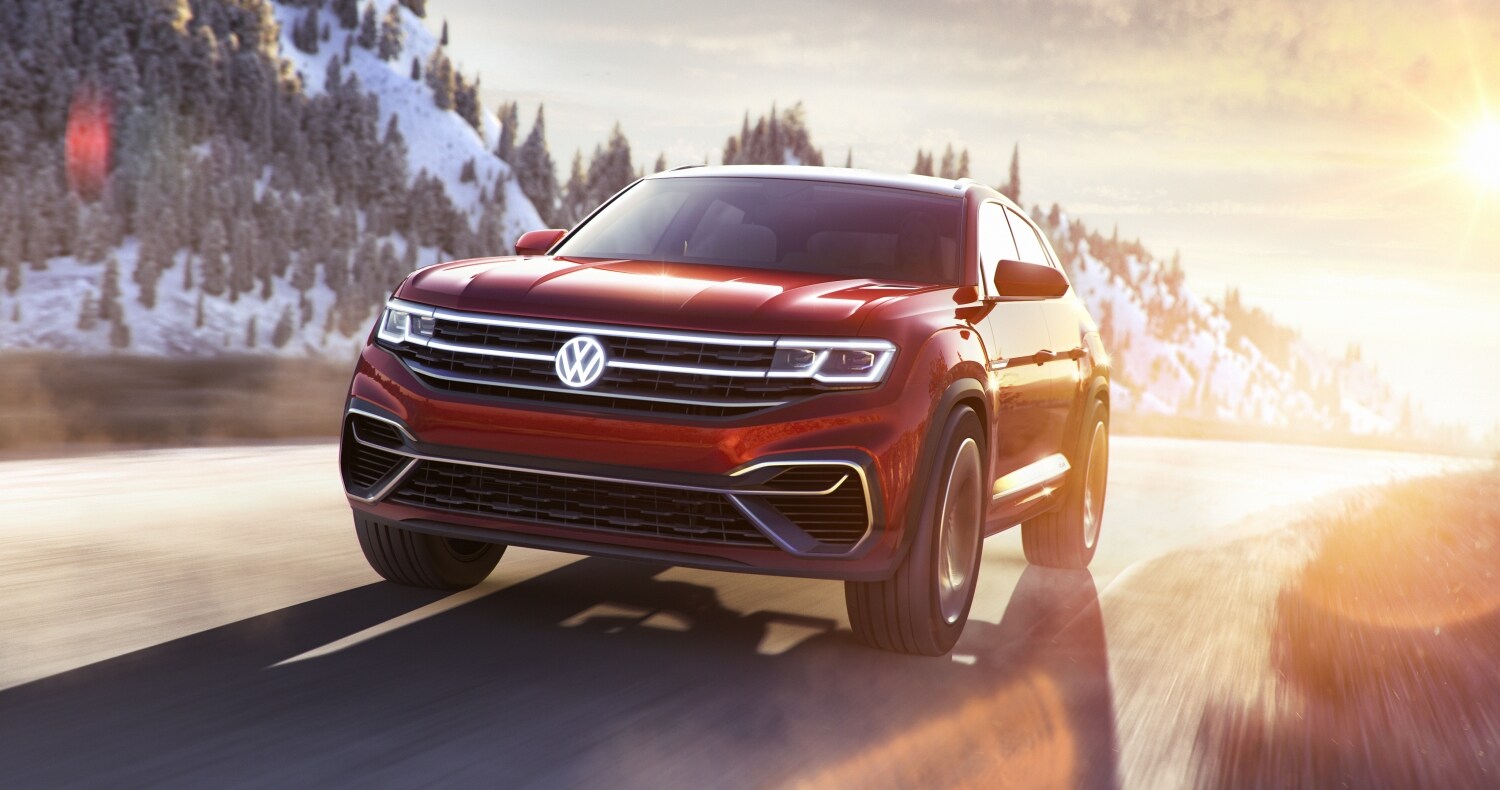 Photo by Volkswagen
The seven-seater Volkswagen has taken the road by storm, and for those of you who love it but think it's a little bit too much car for you, have no fear. The all-new Volkswagen Atlas Cross Sport concept is for you, and it's 7.5-inches shorter than the original Atlas.
The midsize SUV will seat five with a stylish coupe-like build to keep it sporty. It'll exhibit a two-bar grille instead of three like its bigger model. This concept could feature a mild hybrid powertrain, which would give it an estimated 0 to 60 mph in 5.4 seconds with a top speed of 130 mph.
The production of the Atlas Cross Sport is expected to begin in 2019 in Chattanooga, Tenn.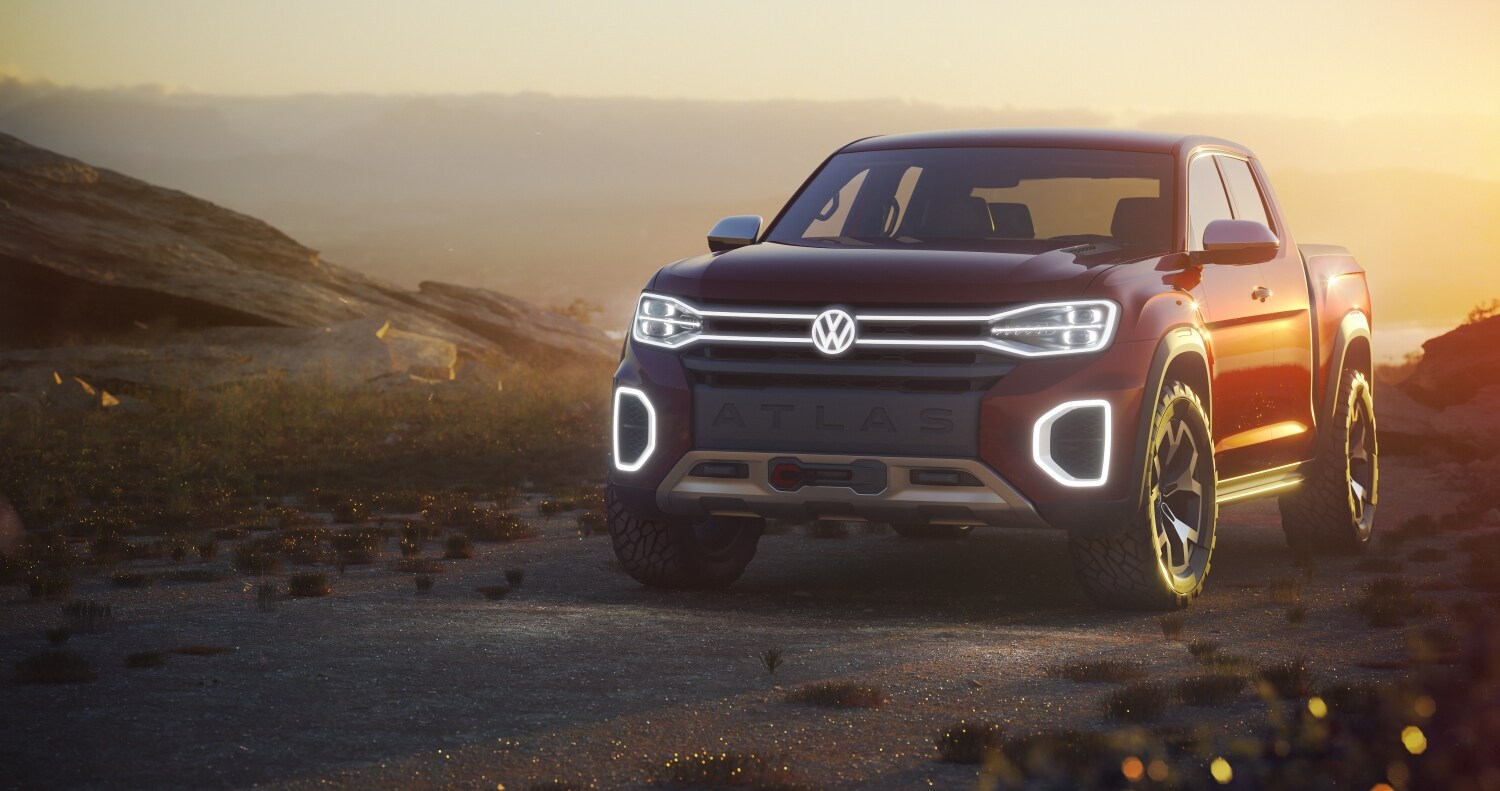 ?Photo by Volkswagen
Volkswagen surprised the crowd by revealing the Atlas Tanoak. Why you ask? It's a pickup truck. It takes on a similar look as the Atlas, but it is 15.8 inches longer. The large midsize concept will have a ground clearance of 9.8 inches with a bed that's large enough to haul bikes, ATVs, and dirt bikes.
With five seats, the interior provides strong support so that it doesn't have to stick to the pavement. It can be driven in five modes, including an E-Mode that is all-electric if the battery is fully charged; a hybrid; a GTE for sportier driving; an off-road ability; and a battery hold which charges the battery while driving.
Volkswagen is likely starting production on the Tanoak in 2019.
After seeing the Atlas Cross Sport and Atlas Tanoak concepts, which has you ready for 2019? Let us know in the comments below and follow us to stay up to date with launch dates. If you're looking for a solution now, take a look at our new inventory and we'll help you find your perfect match here at Larry H. Miller Volkswagen Lakewood.