With the waving for the checkered flags, Volkswagen and the I.D. R Pikes Peak made history this week. We've all been watching the creation of the I.D. R from fruition to development, and all eyes were on the Pikes Peak International Hill Climb to see if Driver Romain Dumas could take the climb in the newest edition to the I.D. fully-electric family.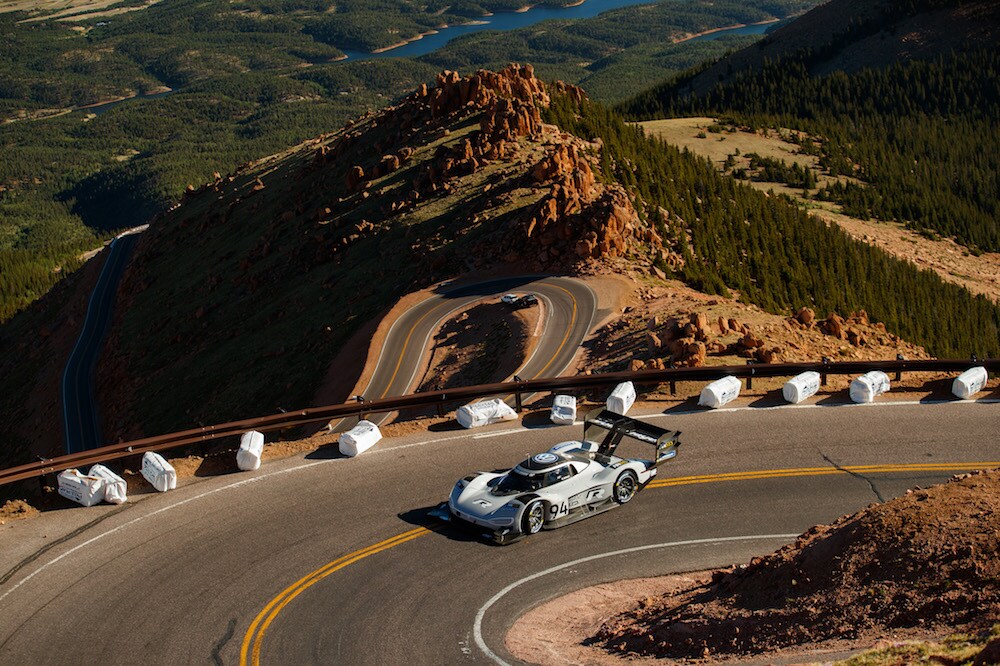 Photo by Volkswagen
Dumas flew past the previous record for electric vehicles of eight minutes and 13.878 seconds by 16 seconds—making his time seven minutes and 57.148 seconds.
"We exceeded even our own high expectations with that result," Dumas said. "Since this week's tests, we have known that it was possible to break the all-time record. For it to come off, everything had to come together perfectly – from the technology to the driver."
Luckily, the weather played fair, so conditions could not have been better for the race.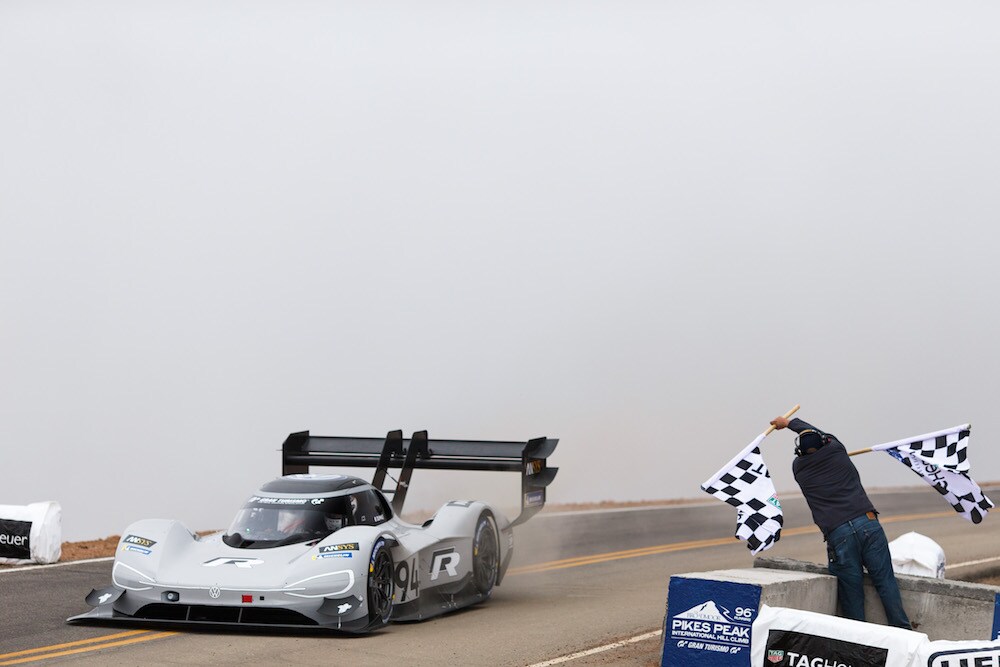 Photo by Volkswagen
Throughout the building and practice process, Dumas said he learned a lot since there are many aspects that differ between electric drivetrains.
It did not show that this was a possible learning curve as he pulled into first over vehicles with conventional drivetrain technology.
From start to finish, the I.D. R Pikes Peak took 250 days to be born and take the top as the record holder. The engineers and mechanics put together this innovative vehicle while considering the demands this type of race places on the batteries and design. Once completed, the team relocated to Colorado Springs to prepare for the race.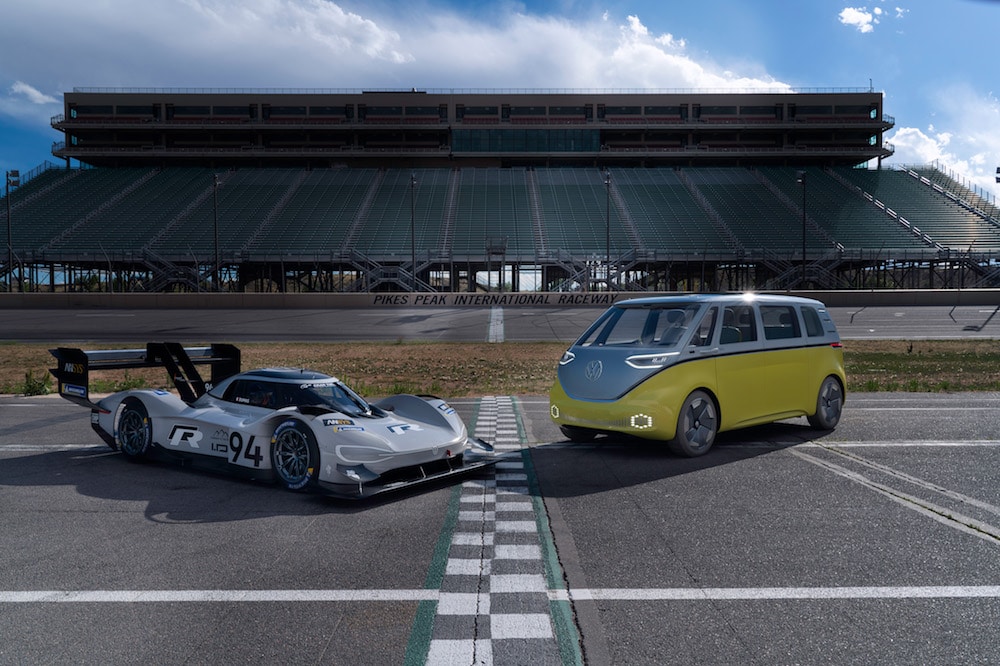 Photo by Volkswagen
One of the most impressive feats? Volkswagen made it to where if the race were paused, the model would fully charge in under 20 minutes. These types of technological breakthroughs are what Volkswagen is looking to bring to the road with its I.D. family.
"The I.D. R Pikes Peak is the sporty forerunner of Volkswagen's I.D. family," said Dr. Frank Welsch, member of the board of management of the Volkswagen Passenger Cars brand with responsibility for "Technical Development." "We saw what this technology is capable of."
Being a part of a family that grows and builds to provide the best driving experience on the road is like nothing else. If you're ready to fulfill your own driving dreams, let us help you here at Larry H. Miller Volkswagen Lakewood. You can find your perfect match in our new inventory and then come take it for a spin. (Sorry, Pikes Peak is not available for test drives.)