Nothing is more exciting than watching a new racecar prototype put the pedal to the metal to strive to break the record for the Pikes Peak International Hill Climb. We're gearing up for Volkswagen's first fully electric racing vehicle to take the hike on Sunday, June 24, and strive to break the record for all electric prototypes—8:57.118 minutes.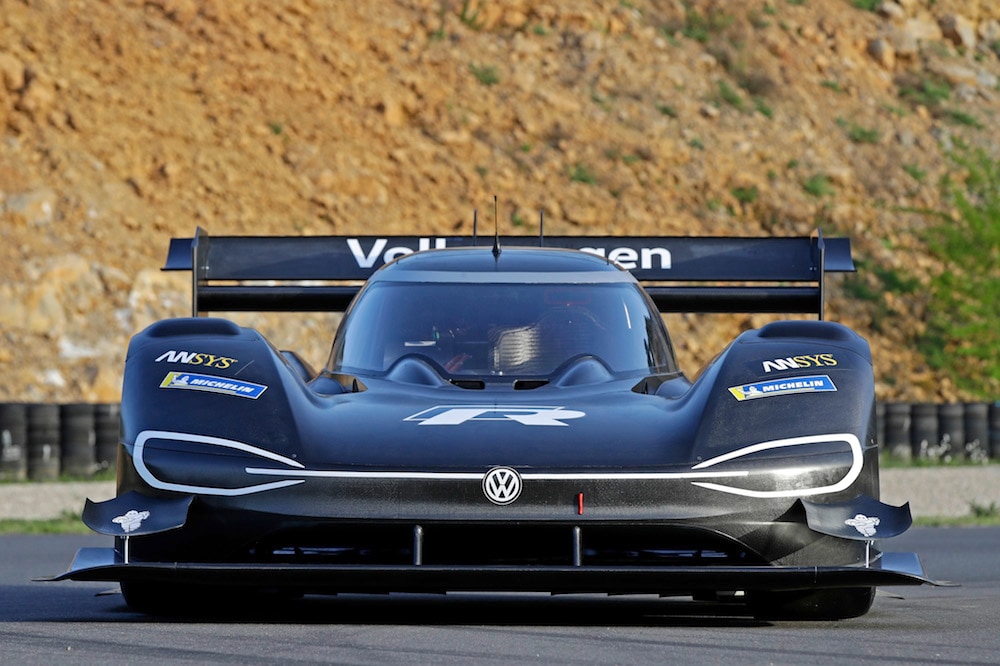 Photo by Volkswagen
To take on the feat, Volkswagen is creating the I.D. R Pikes Peak. Due to low air pressure on the track, the aerodynamic conditions are different than on flat tracks. This prototype has new parts made using a 3D printer. The most impressive part that you'll notice during the race is the oversized back wing that helps with the thin air present at the peak.
"The huge rear wing allows us to compensate for some of this lost downforce," said Willy Rampf, technical consultant to the project with years of Formula 1 experience. "The imaginative aerodynamic development means that we will still achieve maximum downforce greater than the weight of the car during the hill climb."
The best part of designing for this race is that there are fewer regulations than most courses, so the engineers are able to make the rear wing oversized and have more leeway in general.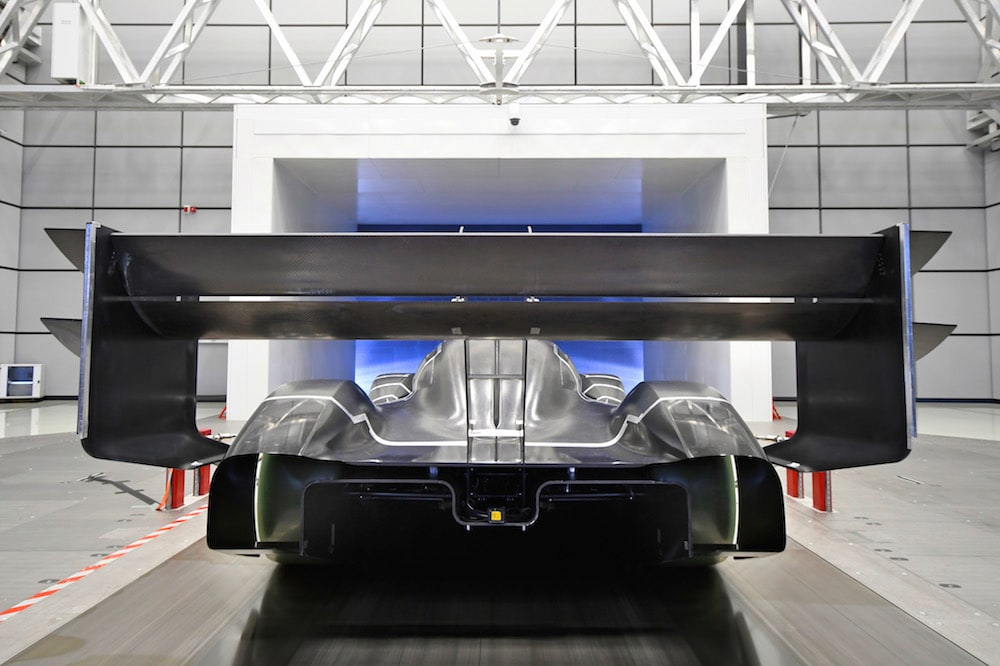 ?
Photo by Volkswagen
With two electric engines, the I.D. R has the ability to generate 500kW, which helps the vehicle avoid cooling issues that cars with combustion engines may face. However, because of the air at that altitude, there are still some configurations to be made to ensure that the cooling system runs efficiently.
Through testing in a wind tunnel and using simulation software, the engineers have found the dimensions required to cool the engine down.
The first test run is slated for the end of May. We cannot wait to see the I.D. R take on the track— which starts at just about 9,000 feet and finishes at 14,115 feet above sea level—while breaking all records. Stay tuned with us here at Larry H. Miller Volkswagen Lakewood as we turn our heads to watch this day of history in Colorado Springs.