As temperatures begin to plummet and the chance of snow in the forecast becomes more and more likely, it's a great time to refresh on how to stay safe on the roads when the winter months hit. Take on the Colorado Department of Transportation's Operation TireSafe and follow these three steps to ensure your Volkswagen is ready to roll this season.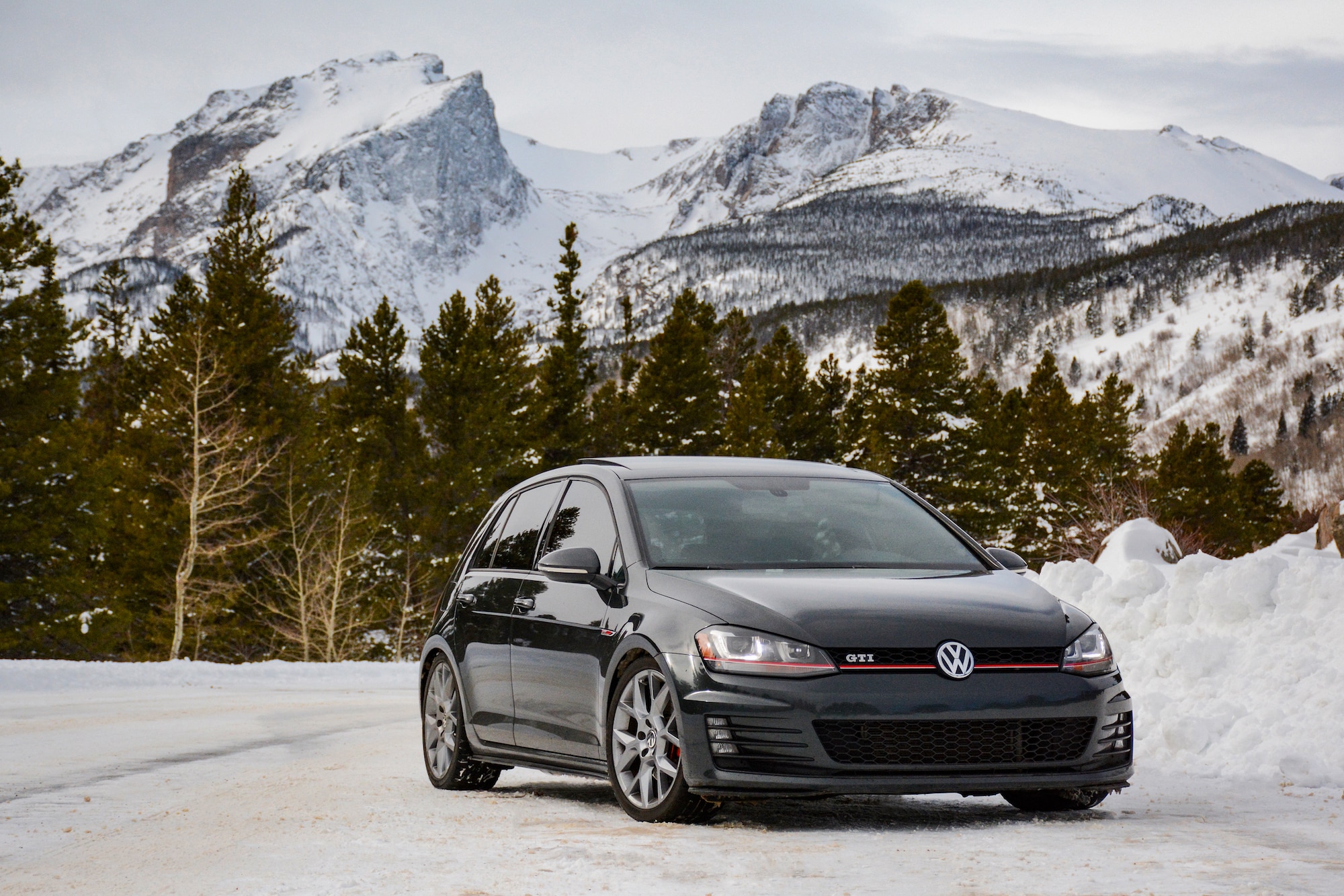 Photo by: Tommy Carlisle
Test Your Tread
We all know the old trick of using a coin to see if your tread is worn out or not, but in winter, you should use a quarter instead of a penny. Simply take a quarter and stick it upside down in the tread of your tire, meaning George Washington's head goes in first. If any of the head is visible at any point in your tire, then your tires are worn and you'll like need new ones. According to CDOT, you won't be able to drive if a Traction Law is called.
Up Your Tire Game
All-season tires are great in the other seasons, but it may benefit you to put a set of snow tires on your Volkswagen. When driving at 60 miles per hour on a snowy road, it takes all-season tires about 668 feet to come to a complete stop. With snow tires, this distance is cut in half to only 310 feet. The ability to stop more quickly can help avoid crashes and sliding.

?Know the Laws
To avoid fines of more than $130 when found driving with inadequate equipment during a Traction Law or Passenger Vehicle Chain Law, be sure you understand the requirements.
If the weather hits a certain point, CDOT will implement the Traction Law, which means drivers need to have snow tires, tires with the mud/snow designation, or a four-wheel/all-wheel drive vehicle—all with a minimum of a one-eighth inch tread.
In severe storms, CDOT will put in place the Passenger Vehicle Chain Law—the last step before a highway is closed. This means every vehicle on the road must have chains or an alternative traction device, such as AutoSock.
If you're unsure if your tires are up to regulations, bring your Volkswagen to us and we can make sure you're ready to hit the winter roads in a new set of snow tires. Currently driving a front-wheel drive vehicle? Switch to a more fitting ride with our large selection of all-wheel and four-wheel drive options here at Larry H. Miller Volkswagen Lakewood. With our help, you can accept the Operation TireSafe challenge head-on without worrying about whether your wheels are good to go this winter.