Volkswagen announced that they are planning to sell a production version of its award-winning I.D. Buzz concept in China, Europe, and the United States. We don't know about you, but we are thrilled that the VW Bus is making a comeback, and (for the better) as an electric car.

?
"For me, the I.D. Buzz concept is the most beautiful and most exciting electric car in the world," said Dr. Herbert Diess, chairman of the Board of Management for the Volkswagen brand in Pebble Beach, California.
"Our goal is clear: we want to make the fully electric, fully connected car a bestseller around the world. The iconic car of the electric age must be a Volkswagen."
The I.D. Buzz is designed to pay tribute to the Type 1 Microbus without being a complete replica. It hosts the two-tone front V bodywork that resembles the original Bus, but has its unique look that is both modern and timeless. A few new features include a light strip and LED headlights that have hexagonal segments, hardly any body overhangs, and 22-inch wheels.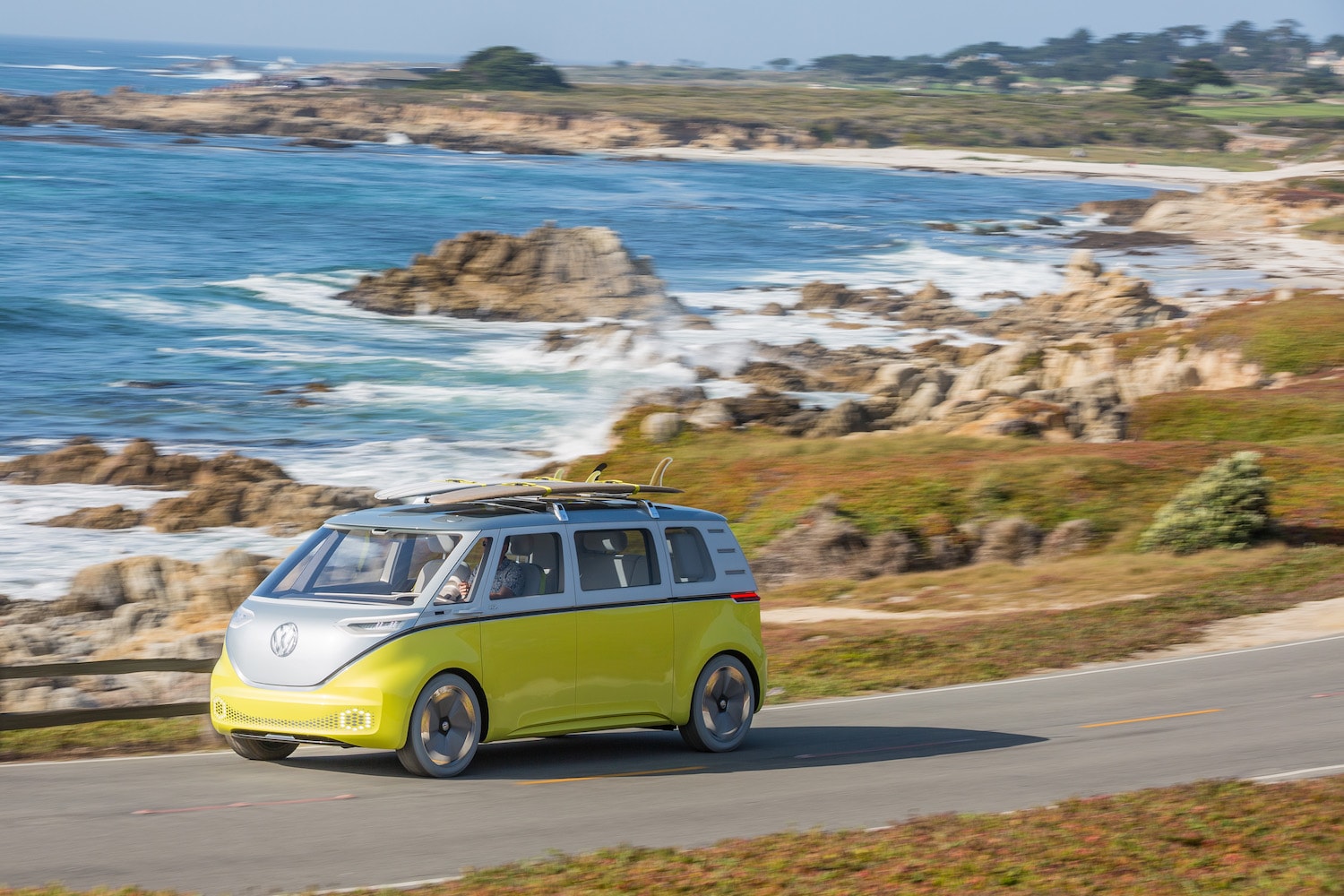 Image credit: Volkswagen

Space for passengers and cargo will be ample, following the Volkswagen style. It'll seat eight people and have a front trunk similar to the original VW Beetle.
This marks the second electric vehicle concept that Volkswagen has revealed for production—the first being the I.D. Crozz, an SUV. All future electric cars will have the Modular Electric Drive kit (MEB), a group of components and chassis parts created to maximize the potential of electric driving and future technology.
In addition to this electric vehicle technology, the I.D. Buzz will also offer a preview of autonomous technology that may be incorporated into future models, appropriately named I.D. Pilot. Other futuristic innovations could include a fold-away steering wheel and pop-up laser scanners in the roof for a display that incorporates augmented reality.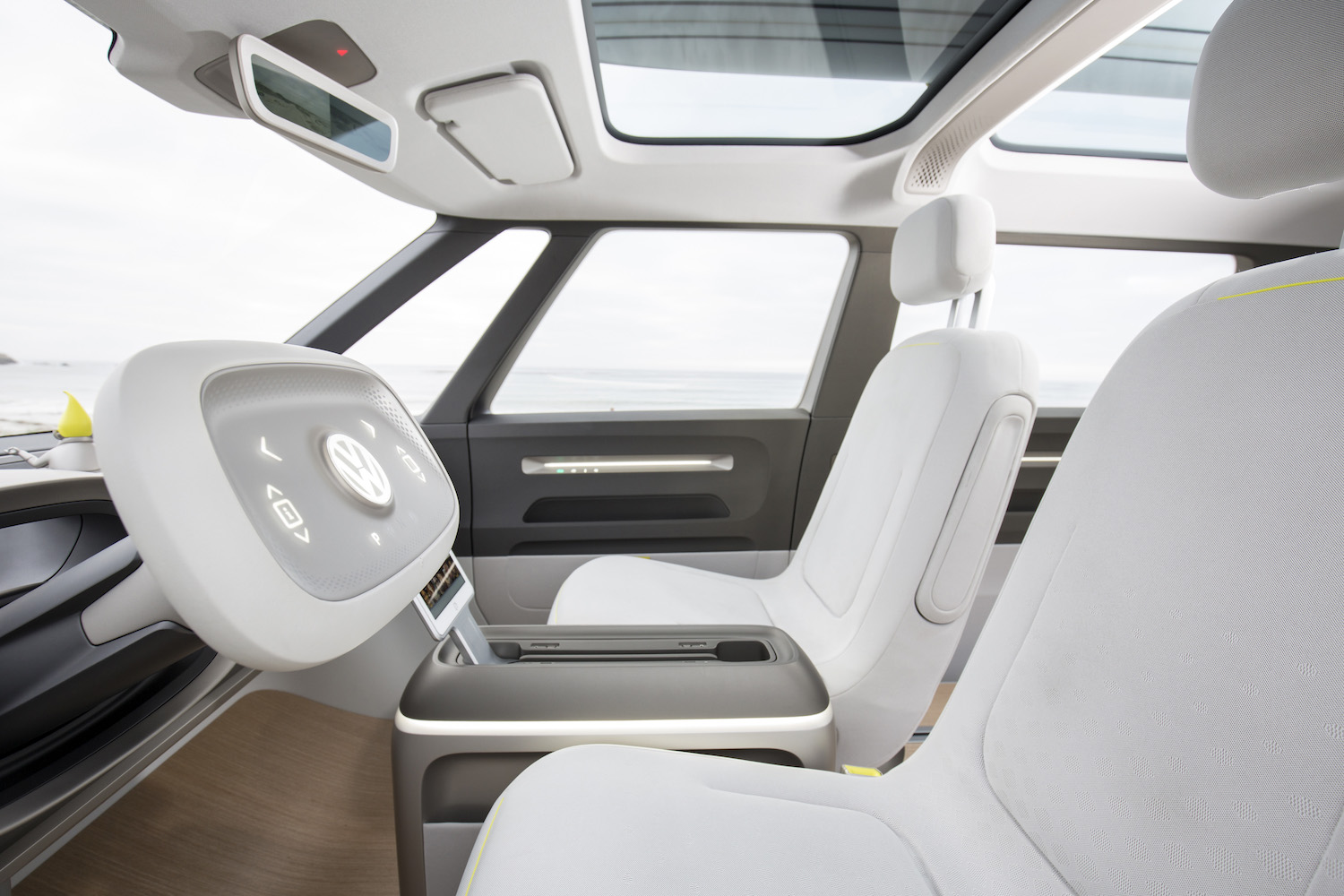 Image credit: Volkswagen
"These cars will offer everything— and even more—than you have seen from other electric carmakers," says Diess. "And they will be much more affordable."
The first VW Bus debuted in the United States in 1950 and the I.D. Buzz is tentatively set to be available in 2022. Stayed tuned with us at Larry H. Miller Volkswagen Lakewood for updates. In the meantime, check out our inventory of new Volkswagen models ready for you to drive home today.