Out with the old, in with the new—the all-new 2019 Volkswagen Jetta, that is! This incredible car has been redesigned and revamped for the new model year, and we have to say—it's our favorite Jetta yet. Loaded with awesome new features and oozing style from the front bumper to the trunk space, this Jetta lives up to the Volkswagen name in every aspect. Here are some reasons why you Betta Getta Jetta: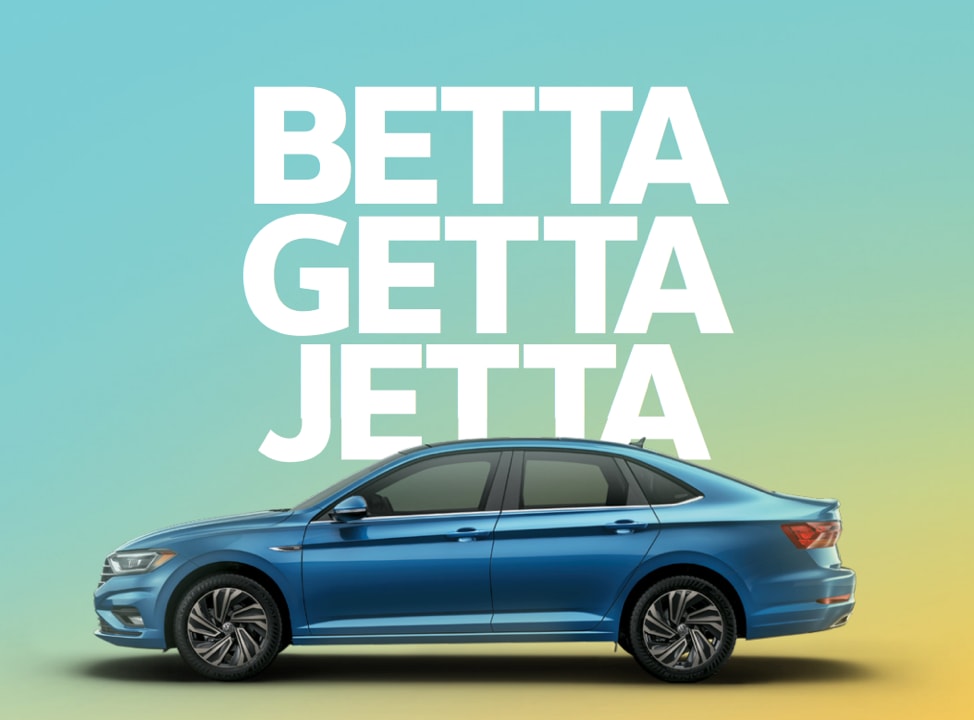 Betta Tech
The all-new Jetta boasts some incredible new features. One of our favorites has to be the integration of BeatsAudio™. Turn that dial to 11 and feel the power of this superior sound system. Couple this system with an available 10-inch digital cockpit, an 8-inch touchscreen navigation system, personalized driver settings, Apple CarPlay, and Android Auto, and you've got one advanced Volkswagen.
Betta Safety
It's no wonder that this model is the safest Jetta yet. This vehicle has available features like adaptive cruise control, rear traffic alert, blind spot monitoring, lane keeping system, and forward collision warning with emergency braking. It's the complete package. Not to mention, the 2019 Jetta has an improved safety cage, an intelligent crash response system, and an automatic post-collision braking system.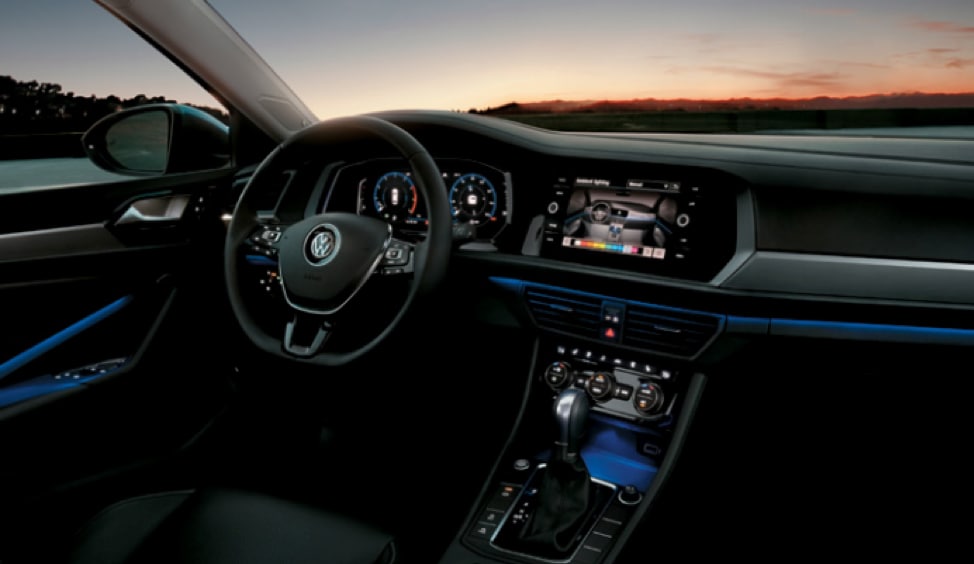 Betta Looks
Not to say the older models ever looked bad, but take one peek at the 2019 Jetta and you'll fall in love. New wheels, a redesigned body style, LED headlights and taillights, and a reimagined interior make this Volkswagen a looker. The overall aesthetic of this model is sleek and sophisticated. The new body style exudes confidence and modernity, without completely abandoning its sense of practicality.
There sure is plenty to love about the 2019 Volkswagen Jetta. From its safety features to its modern new look, this vehicle is truly top-of-the-line. Want to see one in person? Stop by our dealership for a test drive. One of our experienced sales professionals will be happy to give you the deep dive into this brand-new vehicle. Get your search started online, or give us a call at 866-696-3128. We can't wait to see you!