Did you know that July is National Ice Cream Month? This month-long holiday is in full swing, and things are only going to get hotter here in Lakewood. Since sweet, frozen treats are the tastiest way to beat the heat, we have put together a list of six of our favorite sweet spots. By all means, feel free to indulge all summer long. However, to sweeten the deal, we challenge you to hit all six by the time July comes to a close.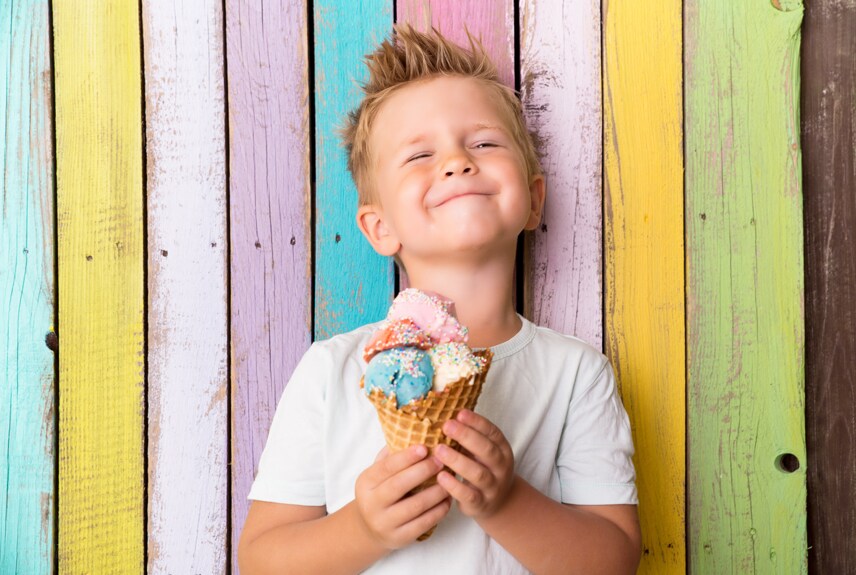 Magill's World of Ice Cream: Lakewood
Since 1981, Magill's has been scooping up greatness. Currently, more than 100 delectable flavors are concocted in-house per week, with approximately 40 different tastes being served up each day. In addition to their homemade scoops, Magill's offers chocolate chip cookie ice cream sandwiches, ice cream torpedos, ice cream cakes, and frozen yogurt.
Summertime flavor recommendation: Hawaiian Macadamia
Sweet Cow: Denver
Sweet Cow believes in delivering the best possible taste to its customers in small batches. The ice cream is handcrafted in-store and served fresh daily. Additionally, Sweet Cow serves up sweetness in biodegradable, Earth-friendly containers.
Summertime flavor recommendation: Golden Oreo
Paciugo Gelato & Caffé: Denver
Forget all of those Insta-worthy posts about actually being in Italy and indulge in a truly unique Italian treat right here at home. Paciugo was founded in 1999 by Ugo Ginatta. Ugo had a dream of bringing the irresistible, silky smooth experience of Italian gelato to America, so he came over and set up shop. The rest is sweet, sweet history. With over 300 rotational recipes, Paciugo offers a flavor for everyone.
Summertime flavor recommendation: Amarena Black Cherry Swirl
Sweet Action Ice Cream: Denver
Ready to get blown away? Sweet Action Ice Cream is an entirely wind-powered business with locally-sourced ingredients and recyclable bowls and spoons. Located conveniently on Broadway in Denver, grab a bite to eat in a nearby local restaurant and then head in to top off the evening with a small-batch scoop of happiness. If you don't feel like going out, just have Sweet Action delivered directly to your door in four-pack pints.
Summertime flavor recommendation: Peanut Butter & Jelly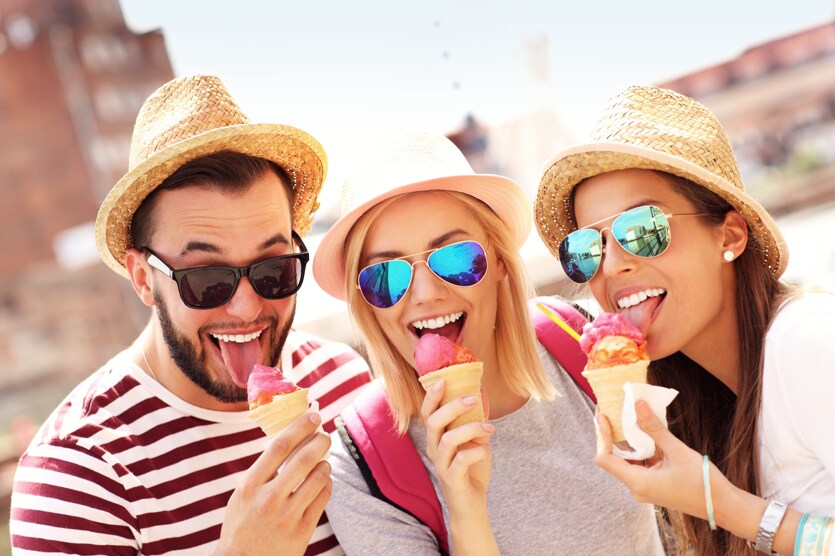 Peteybird Ice Cream Sandwiches: Denver
Easily one of the most unique ice cream experiences in Denver, Peteybird has been changing the ice cream sandwich game since 2013. If you think gourmet ice cream sandwiches are nice, then Peteybird's will be your National Ice Cream Month vice. Unique ice cream cookie sandwiches come in a variety of flavors, and that's really the cherry on top.
Summertime flavor recommendation: S'more
Scrumptious: Arvada
Scrumptious is your sweet tooth's one-stop shop. Offering up scrumdidiliumptious, in-house flavors in Arvada, Scrumptious will turn any heat-induced frown upside down. If you are looking to satisfy more than one craving, Scrumptious also sells a giant variety of candies and bottled soda. Bring on the childhood nostalgia.
Summertime flavor recommendation: Vanilla
Can you rise to the National Ice Cream Month challenge?