It's that time of year again – the 17th annual "Stuff for Students" school supply drive has officially begun. Once again, Larry H. Miller's Volkswagen Lakewood is partnering with other Colorado-based Larry H. Miller Dealerships, Denver's 9NEWS, and the Volunteers of America (VOA) Colorado Branch to gather school supplies for local students. Our dealership will be collecting donations throughout the entire month of August, so stop in and support local students.
In the past three years alone, you have helped local Larry H. Miller dealerships raise over $50,000 in school supplies and monetary donations. Last year, we benefited over 60,000 Colorado students. Your donations contribute to the continuing education of local pre-kindergarten- through high school-aged youth. Last year was our most successful Stuff for Students drive yet, with over $23,500 in monetary and supply donations in 2017.
"One of the greatest investments we can make as a company is in our youth," said Ray Reilly, senior vice president of operations, Larry H. Miller Dealerships. "By participating in 'Stuff for Students,' we've been able to ensure that local students have the tools they need to succeed in school. Our incredible customers and employees have helped us collect nearly $50,000 in school supplies over the last four years, and we look forward to a successful 2018."
Now more than ever, your donations are positively impacting Colorado students. Nearly 23 percent of these students that live within VOA serviced counties are living in poverty, even though the statewide average is under 15 percent. Almost 25,000 students enrolled in Colorado public schools are currently experiencing homelessness. The Stuff for Students campaign is designed to alleviate the stress of purchasing school supplies for those experiencing levels of distress. We are so grateful for your continued support of this program.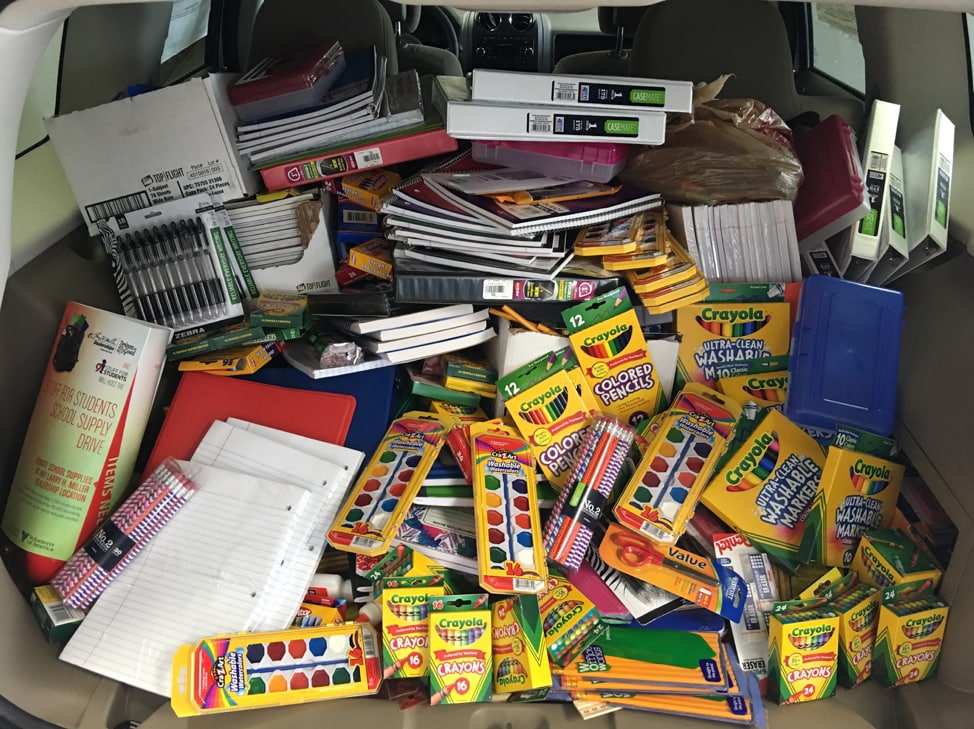 "The teacher walkouts seen around the country this year highlight how dramatically underfunded public schools can be. A lack of resources means children living in poverty could fall behind in class," said Bradley Gulley, director of volunteer services, Volunteers of America Colorado. "The donated school supplies from Larry H. Miller dealerships and their customers make a real difference in helping children be successful in the classroom."
All month long we will be collecting donated items including backpacks, pencils, highlighters, scissors, binders, rulers, calculators, erasers, glue, lunch bags, and other school supplies. Additionally, monetary donations can also be made directly to the VOA at http://www.voacolorado.org/news_and_events/stuff-for-students. Together, we can help students in more than 15 school districts all over Colorado to start off on the right foot this school season.