Forget testing in the lab. Volkswagen aims to test its electric vehicle prototype in the world-famous Pikes Peak International Hill climb and beat the current record for the segment. The race will take place on June 25, 2018 in the Rocky Mountains near Colorado Springs.
"The Pikes Peak hill climb is one of the world's most renowned car races. It poses an enormous challenge and is therefore perfectly suited to proving the capabilities of upcoming technologies," explains Dr. Frank Welsch, member of the board responsible for the vehicle's development. "Our electric race car will be equipped with innovative battery and drive technology. The extreme stress test posed by Pikes Peak will give us important feedback that will benefit future development, and it will showcase our products and their technologies."
To get to the summit, the driver will have to make it through the 12.4-mile course complete with 156 turns and an elevation gain of 14,115 feet through the Pike National Forest. Volkswagen is working to beat the electric vehicle record, which is currently eight minutes and 57.118 seconds. Set by Rhys Millen in 2016, the record was set in an eO PP100 electric car.
This model contained a 50-kWh lithium-ion battery that powered seven electric motors, which conducted almost 1,600 horsepower and 1,858 pound-feet of torque.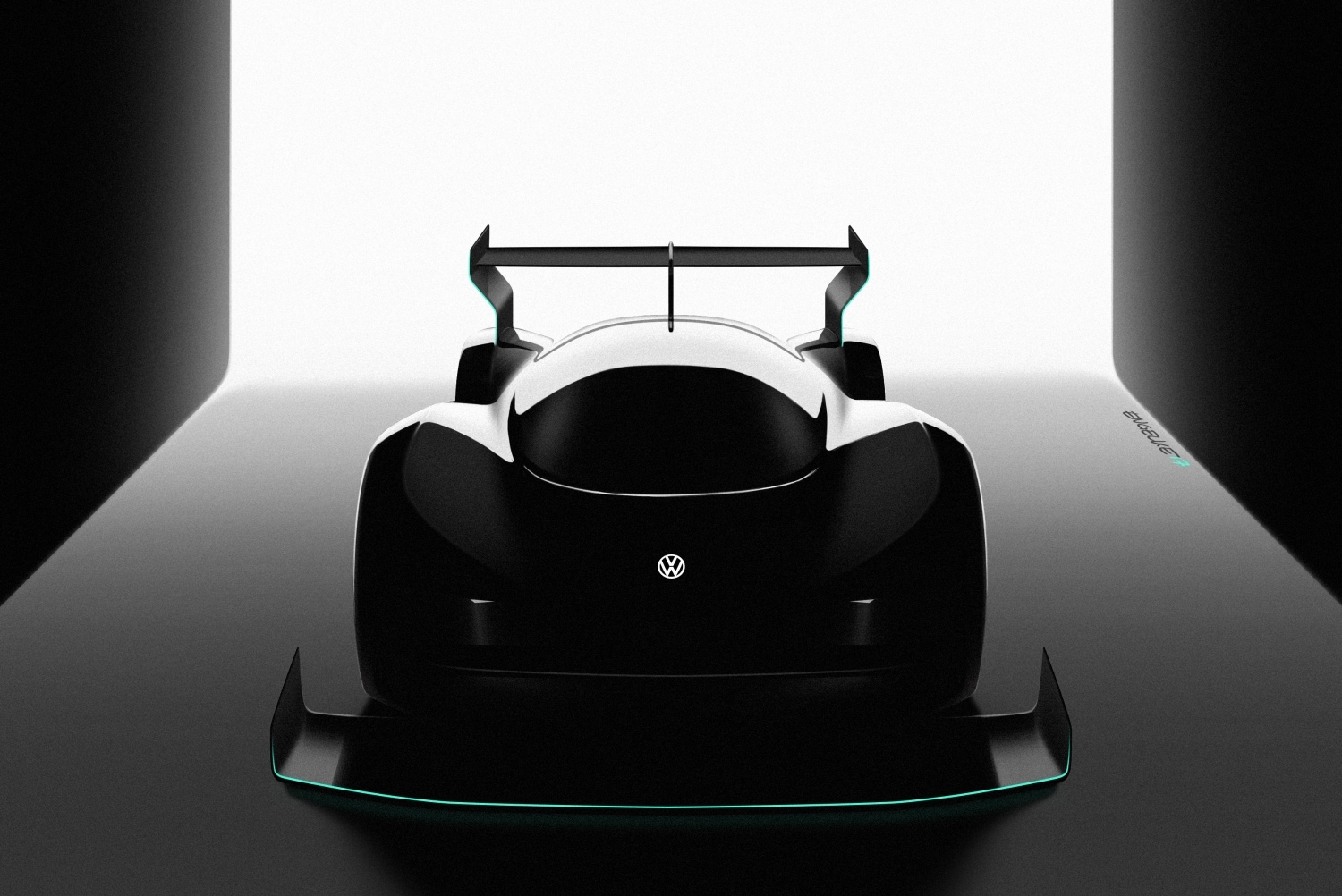 Photo by: Volkswagen
It'll be a challenge to beat, but Volkswagen is ready to face it head-on.
"The race on Pikes Peak is a new beginning for us. We are developing an all-electric race vehicle for the first time," explains Sven Smeets, Volkswagen motorsport director. "The project is also an important milestone in our new motorsport orientation. Our team is literally electrified about taking on this incredible challenge."
It's not the first time the company took to the mountain. Volkswagen competed in the Pikes Peak mountain race in 1987 and the twin-engine Golf didn't make it to the top. It's time for a rematch.
This initiative is part of Volkswagen's goal to offer 23 all-electric models by 2025. We don't know about you, but we are excited for the powered-up future! Stay tuned here for more innovation updates, and if you're searching for your ideal Volkswagen now, we can help you find it in our large new car inventory in Lakewood. Everyone has a race car driver within. Isn't it time you treated yours to the vehicle it deserves?