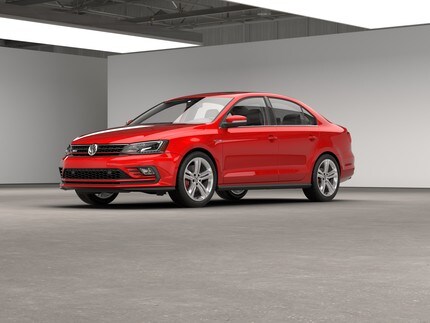 Just a couple weeks ago, Volkswagen unveiled the 2016 model of one of their most popular cars, the
Jetta
GLI. What makes this particular Jetta model especially significant, is that it boasts the same turbocharged engine that you can currently find on the
Volkswagen Golf GTI
, making this Jetta GLI the ultimate blend of performance and value.
But the 2016 Jetta's updates are not only on the inside. The outside features a bold new redesign, with a honeycomb grill and foglights, as well as updated wheels, bumper and trim. The changes might be subtle, but they serve to create a look that progresses the Jetta's design without abandoning its flexible design.
Perhaps one of the coolest features of the 2016
Volkswagen Jetta
is that Volkswagen's Post-Automatic Collision Braking system is now a standard feature. The Automatic Post-Collision Braking system is smart technology that can detect if a a collision has taken place. If it has, the Jetta will strategically apply its own brakes, reduce residual kinetic energy, and ideally reduce the chance of additional damage or collisions.
For many decades, Volkswagen has understood that true progress often comes not in leaps, but through steady perseverance. The 2016 Jetta GLI is proof of this strategy— its upgrades are smart, useful, and sure to create a better driving experience for all behind the wheel. 2016 Jettas will be available soon, right here at
Larry H. Miller Volkswagen Lakewood
.